Federal Reserve Cuts Rates in Emergency Response to Coronavirus
Posted On March 03, 2020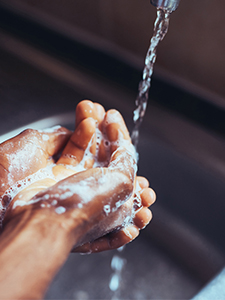 For the first time since 2008, the Federal Reserve announced an emergency rate cut. Following a teleconference with other finance leaders from the G-7, Federal Reserve Chair Jerome Powell and Treasury Secretary Steven Mnuchin determined this economic strategy would best support economic growth to combat the slowdown caused by the coronavirus (COVID-19).
On Tuesday, the Federal Reserve cut its benchmark federal funds rate by a half point to a range of 1% - 1.25%. Mortgage rates, already historically low, will likely react by trending even lower following the move.
In a press conference following the surprise move, Fed Chair Jerome Powell stated, "we do believe that our action will provide a meaningful boost to the economy [specifically to] boost household and business confidence." Although economic fundamentals like consumer spending and the labor market have been strong, in recent weeks, the American stock market has been battered and the international economy has suffered as coronavirus (COVID-19) spreads.
Financial experts predict other central banks to take similar actions in response to the coronavirus (COVID-19) fallout. Moody's Managing Director, Atsi Sheth, wrote, "we expect similar efforts by monetary authorities around the world, with many governments also likely stepping in with fiscal stimulus as well. Nonetheless, until the virus is contained, we forecast that global economic activity will slow materially."
At the time of this publication, there are over 100 confirmed cases of the coronavirus (COVID-19) and six confirmed deaths in the United States. Since the coronavirus (COVID-19) is spread through close person-to-person contact like a cough or a sneeze, the Centers for Disease Control and Prevention recommend washing your hands and keeping surfaces clean. The coronavirus (COVID-19) has flu-like symptoms that may appear 2-14 days after exposure, including fever, cough, and shortness of breath. If you have any suspicion you may have been infected, see a health professional immediately.
Sources: Centers for Disease Control, MarketWatch, Mortgage News Daily, NBC News, USA Today