Market Forecast: Existing Home Sales, FHFA House Price Index, New Home Sales
Posted On April 22, 2019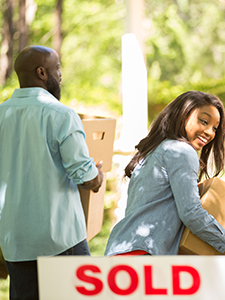 Mortgage rates trended slightly upward last week but continue to hover around year-long lows. This week, the existing home sales and new home sales reports are both scheduled for release. The Federal Housing Finance Agency will also release its home price index.
Existing home sales or resales track the sales of previously constructed homes and make up the majority of real estate transactions. In February, existing home sales jumped 11.8% month-over-month to a seasonally adjusted annual rate of 5.51 million units, an 11-month high. Real estate activity tends to slow down in the colder winter months, and it appears that the winter chill is over, and the housing market has thawed.
The FHFA house price index uses data on single-family homes provided by Fannie Mae and Freddie Mac. Though the data is limited to homes financed through conventional mortgages, it is still used to gauge home price appreciation trends. In January, the FHFA house price index appreciated 0.6% month-over-month and 5.6% year-over-year, suggesting home price appreciation has slowed.
New home sales, the sales of newly constructed homes, also improved in February, up 4.9% month-over-month to a seasonally adjusted annual rate of 667,000, another 11-month high. Recently low mortgage rates may have contributed to the increase in activity, along with builders replenishing for-sale inventory.
The recent downward trend in mortgage rates has moved some home buyers off the fence and into the market. Lower rates, plus a slowdown in home price appreciation, could help home buyers who have been dealing with affordability constraints. Any home buyers entering the market this season should get preapproved for mortgage financing before they start shopping. Mortgage preapproval gives you an idea of how much home you can afford and helps you make a more competitive offer.
Sources: Econoday, HousingWire, MarketWatch, MarketWatch, Mortgage News Daily