Market Forecast: NAHB Housing Market Index, Mortgage Apps, and Housing Starts and Building Permits
Posted On April 15, 2019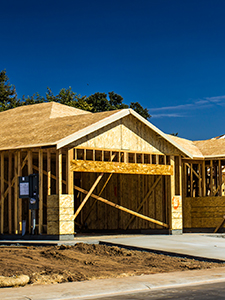 Mortgage rates did not move significantly last week, trending slightly upward after this year's initial decline. Looking ahead this week, the National Association of Home Builders will release its housing market sentiment index on Monday and housing starts and building permits are scheduled for release on Friday. Weekly reports include the Mortgage Bankers Association (MBA) mortgage application survey.
The National Association of Home Builders' (NAHB) housing market sentiment index is based on a survey of builders' outlook on current sales conditions, sales expectations for the next six months, and buyer foot traffic. Any reading above 50 is considered positive. Builder sentiment was unchanged in March, at a level of 62. Current sales conditions ticked upward to 68, sales expectations for the next six months increased to 71, and buyer foot traffic declined to a level of 44. NAHB economists commented that the data suggests the market is stabilizing but not necessarily growing. The recent downward trend in mortgage rates may spur some home building activity.
The MBA weekly mortgage application survey returned mixed results for the week ending 4/5, possibly due to such a dramatic surge the previous week. New purchase application submissions increased 1.0%, but refinance application submissions decreased 11.0%, for a composite decrease of 5.6%. From the data, MBA chief economist Mike Fratantoni noted, "the drop in average loan size suggests that builders are tilting production to lower-priced homes, which continues to see the tightest inventories and strongest home-price growth."
Housing starts track ground broken on residential projects and building permits track permits issued. After a strong start in 2019, housing starts weakened in February, down 8.7% month-over-month to a seasonally adjusted annual pace of 1.16 million units. Building permits are also down, declining 1.6% month-over-month to a seasonally adjusted annual rate of 1.3 million. Although recently lower mortgage rates have resulted in some increased home buying activity, builders are facing the same problems they have in previous years including limited workforce and land supply, plus rising construction costs.
After several years of inventory constraints, home construction has failed to keep up with consumer demand for housing. Older Americans are occupying their homes longer and not freeing up existing home inventory, thus some new home buyers have found themselves competing over fewer available homes for sale. However, home price appreciation has started to decelerate, after years of sustained price appreciation, and mortgage rates likely won't move significantly this year. The affordability break for buyers may trigger more construction activity and new home sales this year.
Sources: CNBC, CNBC, Econoday, MarketWatch, MarketWatch, Mortgage News Daily