Market Recap: Existing Home Sales Down, FHFA House Price Index Increases, New Home Sales Up
Posted On April 26, 2019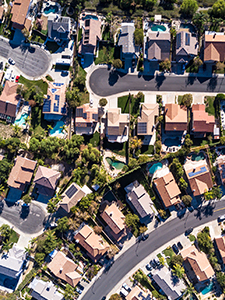 Mortgage rates have not moved significantly up or down this week, ahead of next week's Federal Open Market Committee (FOMC) meeting. The FOMC is not likely to raise interest rates during this meeting. Existing home sales are down but new home sales are up. Home price appreciation continues to slow.
Existing home sales, or the sales of previously constructed homes, declined in March, down 4.9% month-over-month to a seasonally adjusted annual rate of 5.21 million. The figure is a reversal from February's record gain of 11.2% month-over-month. Despite March's decline, the National Association of Realtors (NAR) expects home sales to rebound, especially considering the recent drop in mortgage rates.
The Federal Housing Finance Agency (FHFA) house price index appreciated 0.3% month-over-month and 4.9% year-over-year in February. This data marks the lowest rate of annual price appreciation in four years. Price growth was weakest in the Mountain States and even the West only posted a 0.2% monthly gain. High home prices stifled home sales last year. With home price appreciation slowing down, some home buyers who were sitting on the fence might find themselves catching a break.
New home sales, or the sales of newly construction homes, improved in March, up 4.5% month-over-month, to a seasonally adjusted annual rate of 692,000. Sales were boosted by lower new home prices, the median price of a home sold in March 2019 was $302,700, down 9.7% from March 2018.
With mortgage rates hovering around year-long lows and home price appreciation starting to slow, home buyers may have more of an incentive to make real estate moves this Spring. Although existing home sales fell, they experienced strong growth the previous month. New home sales rebounding may be a sign of inventory finally getting replenished as well.
Sources: CNBC, Econoday, MarketWatch, MarketWatch, Mortgage News Daily